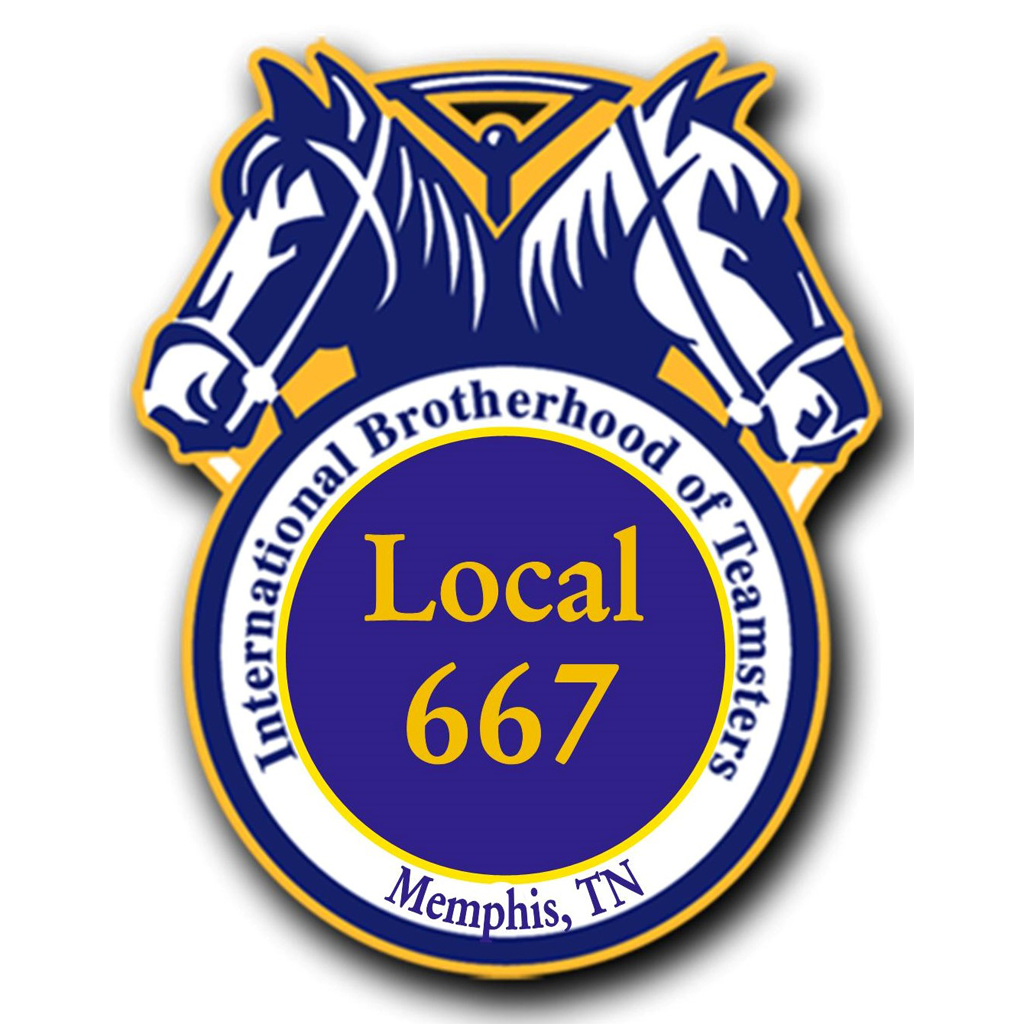 How to complete this installation of the Teamsters 667 iPhone mobile app:

Please follow the step by step instructions: 1. Click the install link below from your desired device to begin the app installation:

iPhone/iPad Install

You will see a prompt like this...Click Install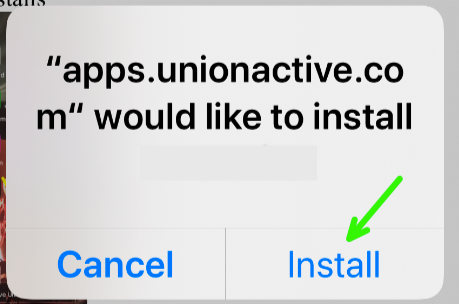 2. Find the "next available spot" on your iPhone/iPad home screen(s) where your next app would naturally install. This is where your app icon for Teamsters 667 will appear after clicking the link above.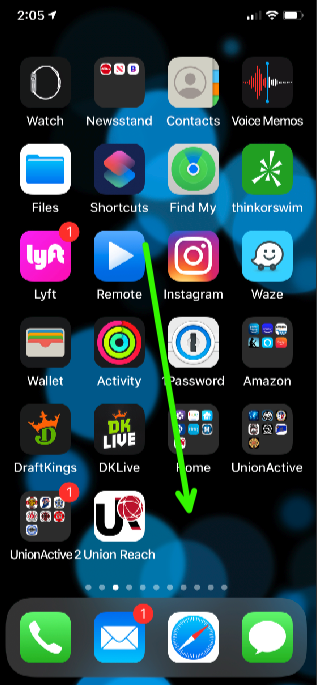 3. Wait for the Teamsters 667 app to download in that next available spot. It might say "waiting" for awhile until the app fully installs. Once the full icon is visible, the app is installed. Now, click on the Teamsters 667 app icon to run the app. The first time you run the app you'll get a warning message like this: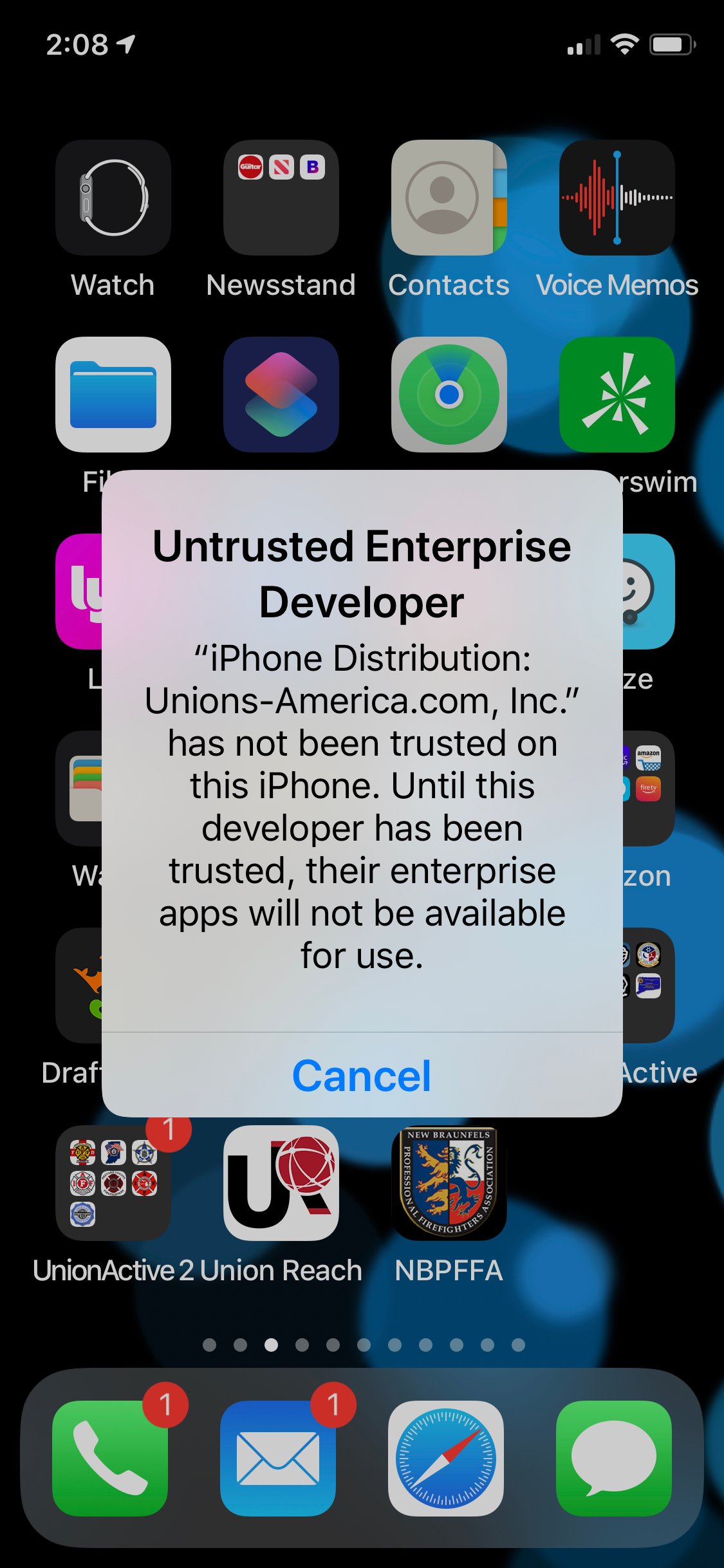 4. Click Cancel to cancel the warning. Now go to your iPhone/iPad: SETTINGS -> GENERAL -> VPN & DEVICE MANAGEMENT -> UNIONS-AMERICA.COM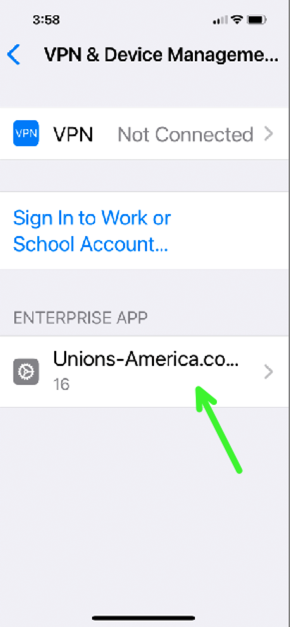 5. click "TRUST Unions-America.com" and you'll get a message like this below. Click "TRUST Unions-America.com, INC" in blue. Not to worry the app was developed solely by Unions-America and can be trusted.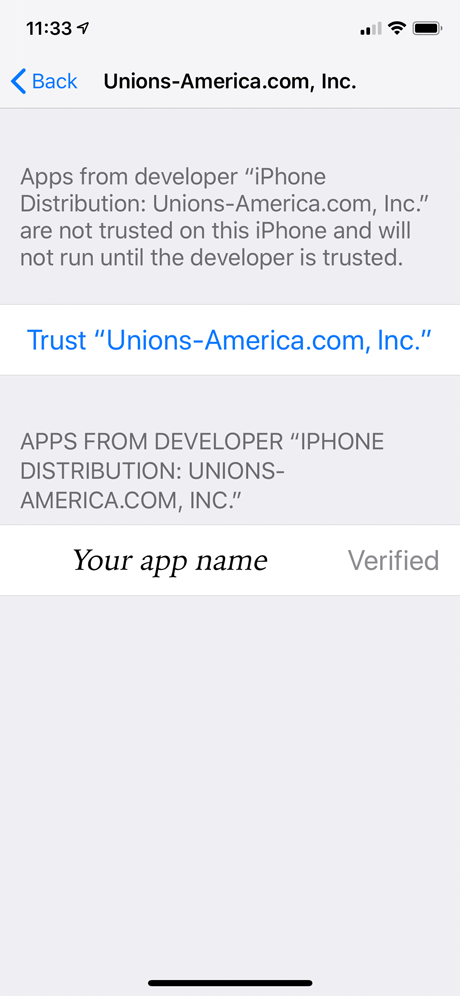 6. Now you can go back to the Teamsters 667 icon and run the app as normal.

If you need, you can watch a SAMPLE installation video here: